Special Offer! AllSaints Amie Boyfriend T-shirt from AllSaints
Price at All Saints: £42.00 Buy from All Saints (Click on the product to visit the All Saints site for the price and to confirm that this product is eligible for shipping to your destination.)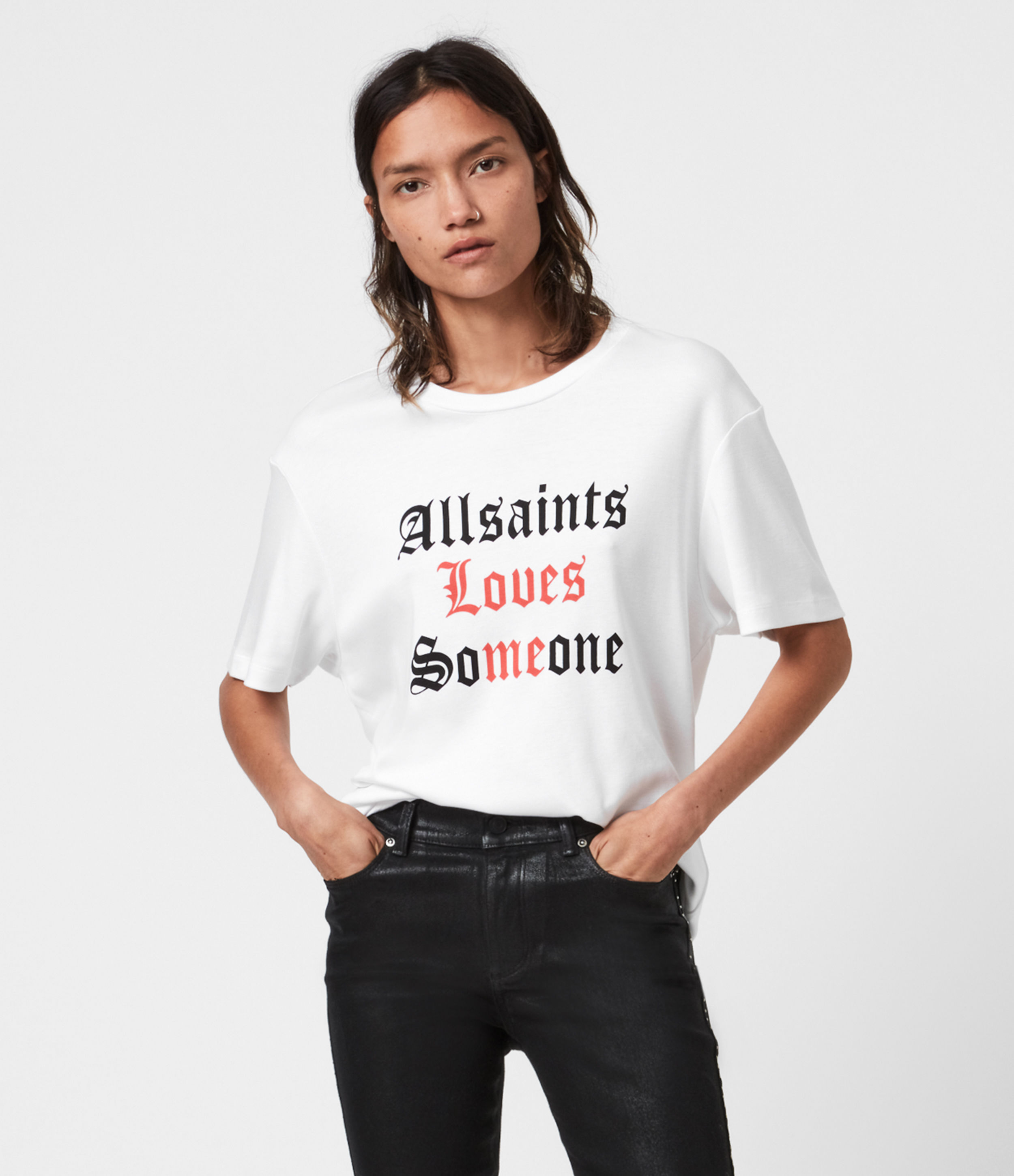 AllSaints loves someone. The Amie T-Shirt. Graphic. On the chest. Crafted from a cotton-blend fabric. In a comfortable relaxed fit. Your very own boyfriend tee. PulloverCrew neckShort sleeveScreen printed graphicSustainable fabricsOrganic cottonModel is 5'8"/176cm, wearing a size Medium Relaxed fit 67% Lenzing™ lyocell, 33% organic cottonMachine wash inside outLenzing™ lyocell: Each fibre is made from bidodegradeable cellulose, a natural component of renewable source material wood.
Price at All Saints: £42.00
Buy from All Saints
(Please note: We try hard to keep these prices up to date. Click on the product to visit the All Saints site for the price and to confirm that this product is eligible for shipping to your destination.)
Allsaints Clearance Outlet
Worldwide Delivery Details at All Saints:
Orders over £300 are eligible for free delivery worldwide
Orders over £150 are eligible for free delivery in Europe
International Shipping EU - £9.95
International ROW - £24.95